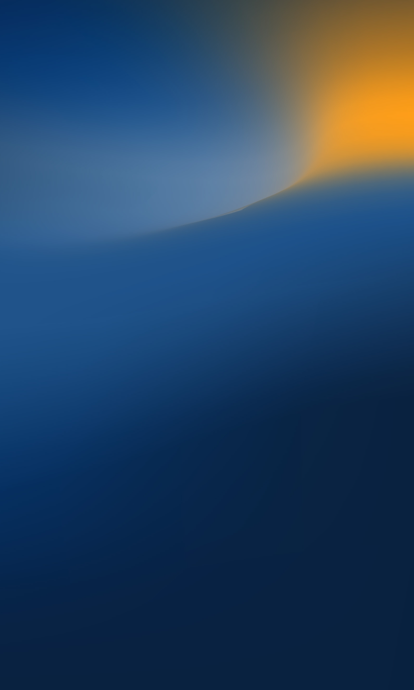 Privacy Policy
Please read the following information carefully to understand how we use and protect the personal information that you provide to us. Lorega Ltd is part of the Lorega Holdings Group Ltd which includes Lorega Solutions Ltd, and Lorega MGA Limited (collectively referred to as 'we', 'us' or 'the Group'). The Group is committed to protecting our client and business contact personal information.
WHAT INFORMATION DO WE COLLECT ABOUT YOU?
When you deal with us, you may be asked to provide certain information about yourself including your name and contact details. The most common reasons for this would be:
If your firm asks to enter into a contractual arrangement with a member of the Group or makes an enquiry to do so
If you enter your personal details via the 'contact us' page on our website
If you sign up for a webinar
If you sign up for our marketing newsletter
As well as collecting personal information from you directly, we may also obtain it from the firm which employs you or from publicly available data sources.
Anonymous website usage information is collected using cookies (see the 'Cookies' section below for more information about this).
HOW WE WILL USE THE INFORMATION ABOUT YOU
We will only use the personal information we collect to provide the services which you or your firm asks us to provide.
Please also note that:
Information collected via webinar sign-ups will be used to send the relevant webinar details to you by email.
If you agree to receive email marketing, we will contact you with product updates and information.
Lorega will not share your information for marketing purposes with any companies outside the Group.
WILL WE SHARE YOUR INFORMATION WITH ANYBODY ELSE?
When you enter into a contractual arrangement with us, we may share your personal information with our insurer partners, loss adjusters, claims experts and others directly involved in the provision of the service you require.
We may also share your personal data with other parties in order to provide services to you, in particular providers of our IT and system-administration services, our subcontractors and our professional advisers. However, these parties are only permitted to use your personal data for the purposes we specify. We also require them to respect the security of your personal data and to treat it in accordance with the law.
ON WHAT LEGAL BASES DO WE PROCESS YOUR INFORMATION?
In the vast majority of cases, the processing we undertake is necessary to fulfil the contract your firm has taken out with us, or a contract your firm is contemplating taking out with us.
In some instances, the processing will be necessary for us to pursue a legitimate interest, in particular where we wish to provide you with information that may interest you, or to give you details of other services which may be of benefit to you.
In a small number of instances, which we have highlighted below, it will be necessary for us to obtain your prior consent before we process your data for a specific purpose.
MARKETING
Where your firm does not have a contract with us, we will only send you information about products and services offered by the Group if you have consented to receiving such information from us. We will rely on your consent as the legal basis for processing your personal data in these circumstances.
You have a right at any time to stop us from contacting you for marketing purposes by unsubscribing from any of our emails. Alternatively, you can click here to let us know.
ACCESS TO YOUR INFORMATION
You have certain rights under data protection law in relation to your personal data. Depending on circumstances, these may include the right to:
Request access to the personal data we hold
Request correction of the personal data we hold
Request deletion of the personal data we hold
Object to processing of the personal data we hold
Request restriction of processing the personal data we hold
Request transfer of the personal data we hold to another organisation
Right to withdraw consent (where we rely on consent for processing)
Should you wish to exercise any of these rights, please contact us as shown below in 'How to contact us'.
We will endeavour to respond to access requests within one month but if you have a particularly complex request, or make a number of requests, it may take us longer. If this is the case, we will let you know how long we think it will take and keep you updated.
We do not make a charge for responding to any request which results from you exercising your legal rights.
DATA RETENTION
We will only keep your personal data for as long as it is necessary to fulfil the purpose(s) for which we collected it. Our retention periods are determined by the nature and sensitivity of the personal data held, the potential for harm caused by its unauthorised use or disclosure and whether it is possible for us to achieve our objectives in another way.
We will retain your personal data for 7 years or such other period as we may require in order to comply with our legal and regulatory obligations or resolve disputes.
If you have subscribed to a webinar and have chosen not to be contacted thereafter, your data will be removed from our system one month after the completion of the webinar.
COOKIES
Cookies are text files placed on your computer to collect your browser information and to compile reports on website activity. This activity is anonymous, and although aggregate data may be shared with third parties for the purposes of tracking website activity, this will not include any information which can be used to identify you.
You can set your browser not to accept cookies, however some features on our website may not work as a result of this.
OTHER WEBSITES
Our website contains links to other websites. You should be aware that this privacy policy applies only to our website, and you should read the privacy policies on other websites carefully.
We do not control or review any of these third-party websites, and therefore do not endorse them, and shall have no liability for their content, operations or services. We would never knowingly link to an unsafe, unsecure or malicious website, but if you do choose to visit external websites via links from our own, you do so at your own risk.
CHANGES TO OUR PRIVACY POLICY
Any changes to our privacy policy in the future will be posted to our website. The date of this version is 30/11/2020.
COMPLAINTS
You have a right to lodge a complaint about the way we handle, or have handled, your personal information with the Information Commissioner's Office (ICO), the UK's data protection supervisory authority. The ICO can be contacted in a number of ways:
By telephone on 0303 123 1113 (local rate) or 01625 545 745 if you prefer to use a national rate number
By live chat https://ico.org.uk/global/contact-us/live-chat
By email casework@ico.org.uk
By post to Wycliffe House, Water Lane, Wilmslow SK9 5AF
However, before contacting the ICO, we would be grateful if you would get in touch with us first, using the 'Contact us' details below, so we can attempt to resolve the issue.