Lorega gains Chartered Insurance Underwriting Agents status
Lorega Limited has achieved Chartered Insurance Underwriting Agents status recognising the firm's commitment to professional and ethical standards of service.
Chartered Insurance Underwriting Agents is a dedicated chartered status for the managing general agents' sector recognising technical competence and commitment to professional standards. It was launched by the Chartered Insurance Institute (CII), with the support of the Managing General Agents' Association (MGAA), in 2020.
Neill Johnstone, Group Managing Director, said: "Lorega is recognised for delivering service excellence across its portfolio. By listening to our brokers, we have been able to enhance our offerings and access to expert help, adding value to them and meeting the needs of their clients. Achieving corporate Chartered status demonstrates that underpinning this customer-centred approach is a continuing drive for technical expertise and professional standards."
Lorega Solutions, the firm's own Loss Adjusting company has Chartered Loss Adjuster status, making Lorega a unique multi-Chartered status business combining insurance and loss adjusting expertise.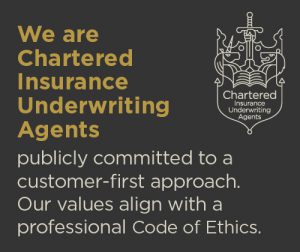 For more information about what the Chartered status means, please view the following video.