Lorega tops the MGA Survey 2020/21
MGAs and brokers: Mutual understanding and mutual success – it's all about the service
This week saw the publication of the inaugural Insurance Times MGA Survey . The survey is one of the first to gain the views of UK brokers on a range of key areas of service from MGAs and to provide a dedicated ranking.
Never a business to shy away from seeking the views and feedback from brokers, we were excited to get involved. That excitement has translated into pride with the news that Lorega has achieved an overall 5-star service rating and tops the list of MGAs.
---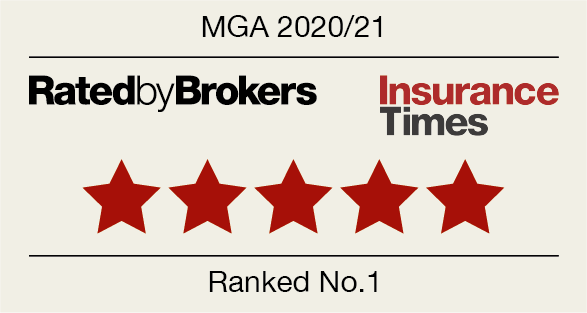 Our success in this new MGA focused survey comes on the back of a three-year run in the top spot of the Insurance Times Broker Service Survey which ranked both insurers and MGAs together on a range of service-related metrics. Being ranked as number one for commercial lines service in the Broker Service Survey was a proud achievement and something that spurred the team on to do even better when Insurance Times, recognising the increasing role of MGAs in the market, decided it was time to have a dedicated survey just for them, and we are glad they did.
Did we think we could maintain our run of service success? Would it be different if rather than measuring our service against a wider group including insurers it was just our peers? MGAs are certainly recognised for their flexibility, accessibility and entrepreneurialism so how would we fare amongst what might be considered to be stronger competition? On this basis, the results and our overall success is even sweeter!
The MGA survey asked brokers across the UK to rate their MGA partner in five service areas covering underwriting expertise, flexibility and support; the fairness and speed of claims settlement; broker relationship management; quality of cover; the accuracy and clarity of documentation.
Alongside achieving the highest overall rating, Lorega was number one in many of the important service areas identified by brokers namely claims, relationship management, the quality of cover and the overall quality of documentation.
"The best of service given by anyone."
"The ease of their quoting system and proven high service provided when the policy is needed."
"Consistently good service, low rates and great people to deal with."
"Service and product are excellent."
While the numbers are important, they don't tell the whole story. The feedback we received from brokers in the survey is a matter of great pride and a real testament to the hard work of the whole team.
The views of brokers are extremely valuable, but the key to delivering sustained levels of high-quality service is to continually listen and act on what they tell you. We've maintained our focus on the broker and continued to deliver an outstanding service by keeping the customer at the heart of what we do.
Brokers are rightly concerned about how COVID-19 and the resulting economic challenges for businesses right across the UK will impact on MGAs and their access to capacity as well as the resilience of the wider insurance industry after such a difficult and uncertain period. A close working relationship between MGAs and brokers, built on communication and a mutual understanding of each other's needs has never been more crucial.
Thanks to all the brokers who responded to the survey and sharing their experiences of working with Lorega. While we are proud to have continued to achieve high service satisfaction ratings and will continue to work hard to make sure the needs of brokers and the clients are at the forefront of what we do and how we do it. Our purpose as a business is to help our clients; providing them with fast, efficient and expert support and advice when they need it. That hasn't changed since we started trading and will continue to be so for very long time to come.
Neill Johnstone
MD, Lorega Ltd.
---